The idea of creating a calendar was first proposed on the forums the last few days of December. I created a thread in the showroom section of the forums to see if the idea is something people wanted. As the thread grew I knew that there's a place for this market on the forums and the BMW community. Aside from going to meets and witnessing the creativity of some of the members (shown in their cars), the showroom was the only other place where a member could sit and pass countless hours just reading and seeing the creativity of photographers, digital artists, and members. This type of creativity excites me to try new things on my vehicle and maybe to introduce something new to the community. Aside from our desktops and screen savers there isn't much praise given to the owners of these vehicles for their hard work and dedication to this pastime. With both a personal need for this and a public want for it I decided to set out to create the E46Fanatics 2007-2008 Calendar.
Modding or Customizing, one of the most expensive and addictive hobbies I've ever encountered in my life. It seems as if as soon as one says "My vehicle is now done" there's about 10 more things one can think about changing to improve the styling and performance of the "Ultimate driving machine". With 12 months in a year and hundreds of custom cars to choose from, it's hard to make a decision on which vehicles should be featured in the calendar. Instead I knew I was looking for a combination of things when choosing vehicles, talented photographers, unique scenery, and of course great cars. I allowed some of the members to choose who they would like featured in the calendar, to which a number of names were nominated. Out of this list, not many people really wanted to participate to my surprise. The owners and their cars featured in this calendar all display all three elements in which I was aiming to receive. Photography combined with scenery, digital art and scenery, stylish cars and photography, all of these combinations created great choices for the calendar. The initial theme for the calendar was to feature cars that reflected the different seasons in their color and style. As the calendar came together however that theme also changed.
If anyone were to ask me if I was prepared to take on this responsibility and knew how much work was required to make this work, then I would answer them "No". Sure it's easy if you had a group of close members or friends that all agreed to help you make this happen but that wasn't the case with me. The challenge for me was to keep in constant contact with the participants and digital artists, keep a list of pictures, permission forms, and a list of printing companies. I relied on the forum to help me plan out this project. I quickly found out that this has already been attempted and due to lack of participation it wasn't a great success. I decided to contact Crispee00 who made the initial E46Calendar in 2005 to actually find out how much work I was getting into. With his blessing and learning from his mistakes I committed myself to the project. I initially just collected a number of pictures from people and started making a template for the calendar. I was impressed with even myself when I completed it in about five days. I then had the responsibility of finding a company that would cover the majority of the overhead of producing, printing, shipping, and dealing with return issues. As a list now started of people who wanted a calendar and I was only going to supply a small demand because of financial restrictions, finding a company that fulfilled my needs seemed impossible. I then received a pm from kb1100 (to which I have no idea who he is) referring me to a company that was a heaven sent
www.Lulu.com
. This company took care of everything I was looking for and it took care of my biggest fear of not being able to sell all of the calendars and taking a major loss. After my first digital editor fell out of the loop, I was forced to seek help from one of my colleagues Steve Nawrocki (Hotfire Studios) who is a young talented photographer and videographer. His latest accomplishment is his first DVD, entitled "Ready Fuels" which features a number of local and regional events for BMW enthusiasts from both the E36 and E46 community. His contribution allowed me to release the first revision of the calendar. After receiving the first print however, most pictures were pixilated. The requirements for producing a calendar of different sizes were unknown to me. After speaking with technical support I found out the requirements for producing pictures for the calendars in both sizes. With perfection as my goal, I knew the calendar couldn't be released to the community like this, so I asked all participants to contribute the best way they could to revamp the calendar. Everyone participated and helped out but I have to thank Yellowmann (Charlie) who really walked the extra mile to help me finalize the calendar.
What I value most from this project is the relationships that I made with this project. I got to "meet" (over the internet) a group of individuals like myself who have a life but who indulge themselves in this fantasy world of creativity, who have talents way beyond their stylish vehicles and who could be depended on when needed. It just goes to show, no matter what our backgrounds, jobs, location, age, race, or creed may be we all are joined in this small community of high performance, high expectation, never-ending, forever changing pastime. Many people contributed to this calendar and I saw it fit to recognize those contributors on the front cover and again I thank you. It is with this that I present to you the 2007-2008 E46Calendar. To mod or not to mod.....Is that even a question???
Cover
Featured members
---
February 2007: Bimmabwoy- Kern Celestine(author)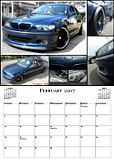 ---
March 2007: Pyrite- Edward Soriano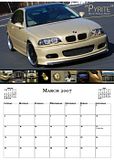 ---
April 2007: JDmoto- Jon Domingo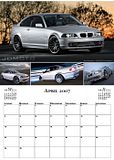 ---
May 2007: Lakeshow- Merwin Morales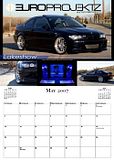 ---
June 2007: Pmmeke- Geert Verzelen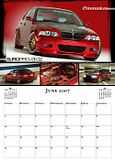 ---
July 2007: Bimmerboy111- Jan Quiwa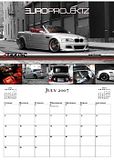 ---
August 2007: ///OSS- Luis Duran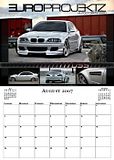 ---
September 2007: ///ACS-3- Ronnie Renaldi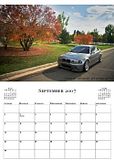 ---
October 2007:Gixxer_kidd & Bimmerboy111- Thai Dao & Jan Quiwa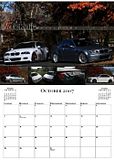 ---
November 2007: Sheddenee- Shedden Ee
---
December 2007: Bebeboy- Bebe Sfetcu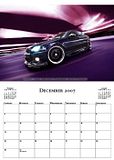 ---
January 2008: Yellowmann- Charlie Nguyen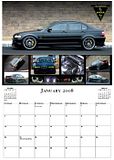 ---
February 2008: ///ACS-3- Ronnie Renaldi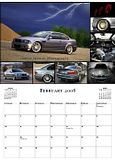 ---
March 2008: Diaonic- Corey Canfield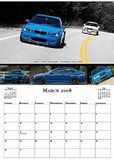 Discussion thread:
http://forum.e46fanatics.com/showthread.php?t=427063
Ordering thread:
http://forum.e46fanatics.com/showthread.php?t=442413
---
Other completed projects by colleagues:
"Ready Fuels" DVD
Hotfire Studios
Producer: Steve Nawrocki
Co-producer: Andew Ball
My Rating: four stars
Ordering info:
www.HOTFIREstudios.com
Excerpt from dvd: The Hotfire studios crew is proud to bring you "Ready Fuels", a racing video for the true enthusiast. Hundreds of hours of filming and editing have been compiled by our very own Steve Nawrocki. In his attempt to bring something new to the table, he and co-producer, Andrew Ball, created a beautifully edited artistic portrayal of the exciting life of fast cars and the people who own them. During the course of this video, you will witness first hand how real people attempt to drive some of today's fastest and most expensive cars to the limit. You will see Ferrari's, Lamborghini's, Porsches, and BMW's. Experience the sights and sounds of a custom Porche Carrera GT, a 500hp M3, a 400hp SRT-4, and a few 500hp EVO VIII's. Evade arrest with a group of Philadelphia street racers as they show you what it's like to drive on the edge. This DVD is the culmination of two long years work, we hope you enjoy it!