Hey guys, my BMW 2001 330i got totaled a few days ago, and the insurance company let me take some of the parts off. So Im selling whatever I was able to get my hands on. You can call, text, or email me for pricing. I prefer text and email. My number and email are located below. I don't really like PMs because my inbox is always full, but if you can't email me or call me, it'll be fine. But anways here is the stuff:
1) ZHP/ M Tech 2 coupe front bumper

My ZHP front bumper, bought it off the forums. Its for a "ci" (coupe) but it was a really simple retro fit to make it fit my sedan. So it can fit a sedan, I can tell you how to do it if you are interested. It is painted Alpine White, code 300. I think the guy i bought it from got it from eurospec, it was brand new when i bought it from him, not painted or anything. I had a shop paint it for mw when they painted my car. Here are the pics of it on my car, and of it off the car. There are some scrapes, that fortunately only scratched off paint, but you cant tell when they are on the car. I will include the painted fog light covers and the mesh.
2) AC Schnitzer Style Roof Spoiler.
This is a replica, not an authentic ACS roof spoiler. It is painted gloss black. This came off a coupe, but it fit my sedan. I read that they aren't the same size, but it fit. So I'm not sure about fitment, all I know is that it fit my friend's coupe and my sedan. I don't really have a good pic of it on the car, but i have the pics of it taken off.
3) M3/ ZHP/ M Tech 2 Style Trunk Lip
I dont think the trunk spoiler has a difference between the ZHP package with the 330 or the m3. From what I recall they are the same lip. This one also came off a coupe, but fit my sedan, so not sure about fitment. It is Alpine White code 300.
You can see the pic of it on the car when in show the pic of the roof spoiler on the car. But here are the pics of it off the car.
4) Smoked DEPO Prefacelift Sedan Corner Lights
These are smoked, fits only 99-01 e46 sedans. Bought them from khoalty. They come with the orange bulbs and the tabs that hold them. Pics of them on and off the car.
4) Blacked Out Prefacelift Sedan Grill (Kidneys)
Bought it from khoalty. For a 99-01 e46 sedan hood. These are really easy to install, just a mission to take off lol. In the process of taking it off, I chipped half of one of the top tabs of the left kidney. It really is not an issue, i just want to make sure you, as the buyer know whats going on, what your getting. but other than that, these are basically brand new condition. You can see them on most of the pics of them on the car above, and here are the pics of them off. In the second pic is where you can see the half chipped tab.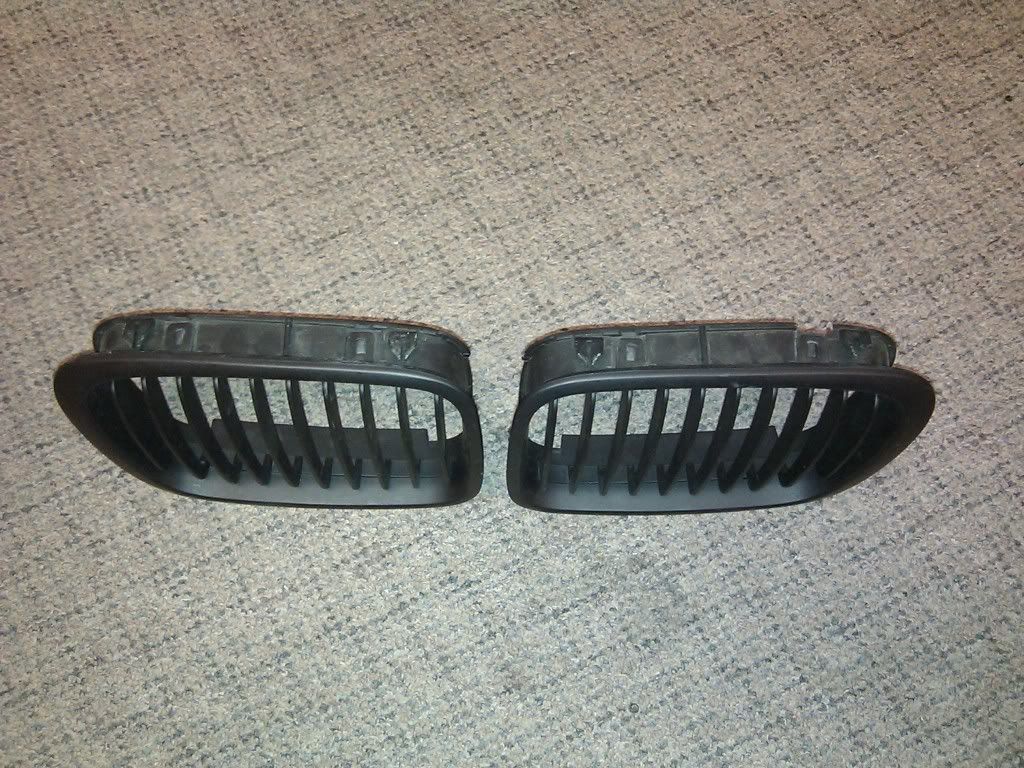 5) M3/ ZHP/ M Tech 2 steering wheel trim
I bought this trim off of the forum. I don't really know the background. I bought it the way it is, never installed it on the car. Came in that same exact condition. Since I never installed it on the car, i dont have pics of what it would look like on mine. But I'm sure you can google it or something. Here are the pics of it.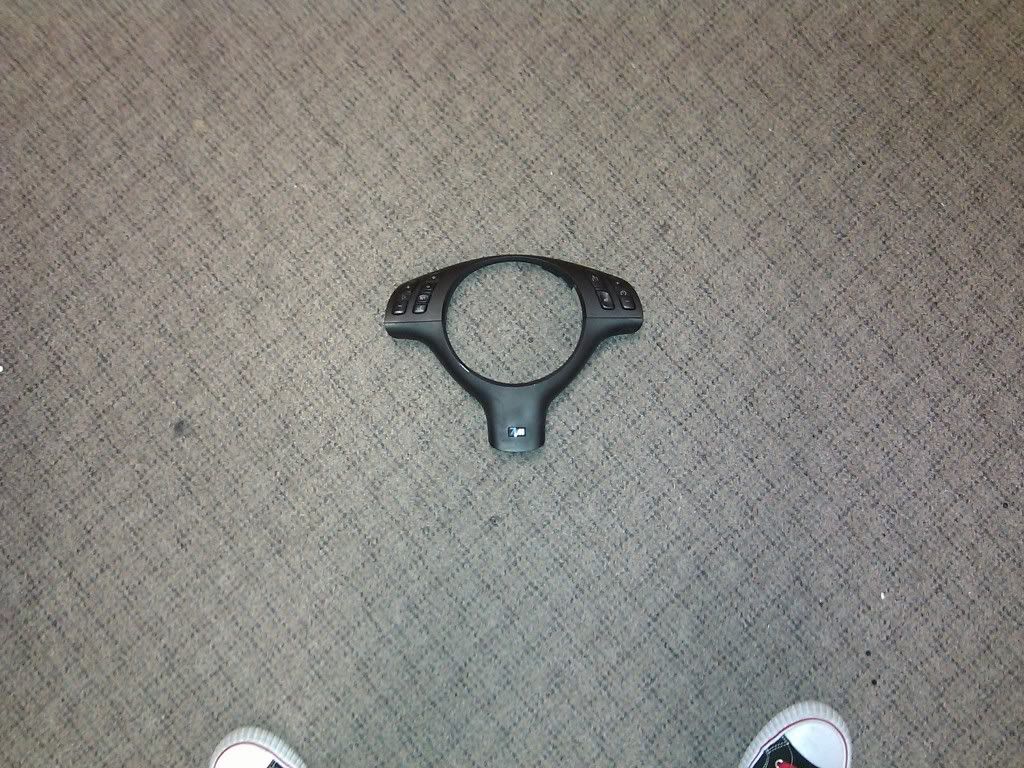 Like I mentioned above, pricing will be available, if you show the initiative and contact me, I'm always accepting offers. All the stuff is used and is sold as is. My number is (916) 776-6606. Parts are in Elk Grove. My name is Moe and if you have any questions about any of the items above please feel free to ask. Thanks for your time, and if your buying from me, thanks for your money. =]