2002 e46 M3, originally a Cali Car located in Seattle Washington. This car belonged to Kevin Young and was purchased it over a year ago. I personally have spent over 15k in parts, labor, and maintenance since it has been in my possession. Most of the work was done at HPF and some at Broad Stroke Associates in Washington.
110k Miles on the body/ 18k on the Stage 2.5 HPF KIT
Six Speed
Harman Kardon Stereo System
iPod Adapter
Power Glass Sunroof
Xenon Headlights
Maintenance:
New HPF High Performance Fan Clutches
New A/C engine drive belt
New Alternator, Water pump & P/S engine drive belts
New Acc. Belt Idler Pulley
New Belt tension Pulley
New Guibo
New HPF RTAB 5k miles
New front windshield
New front L/R fender Liners
New HPF Methanol Pump
Exterior:
CSL Front Bumper
CSL Trunk
CSL rep Rear Diffuser
18x9.5F 18x11R CCW LM20's anodized flat Black / 305/35/18 MT in the rear
Upgraded Headlights, LED Tail-lights, smoked corner lights
Custom carbon fiber piece build by Oscar of R|M Motorwerkz/ There were only 6 made. Price was $1,400 brand new, This is the one from Chris's m3 @ HPF.
Suspension/Braking:
Koni Adj. shocks with Tein Springs
UUC Sway Bars
HPF Front Lower Under Braces
Ksport 8piston BBK ( I was gonna go with Stoptech first but after spoking to Brandan at HPF, he used to work for Ksport and runs their BBK on his car plus Derek with the Red HPF m3, I belive he has 2.75, he runs the same kit on as well, I didnt wanna fork out 4k for the Stoptechs)
HPF Subframe Reinforcement
UUC Red Race Motor Mounts 1k miles
UUC Red Tranny mounts with Aluminum reinforcement plates1k miles
Tuner Front Control Arm Bushings
Tuner Adj. Rear Control Arms
GC RSM
Rear Strut bar
H&R front Spacer
Performance:
HPF Stage 2.5
HPF Meth Switch
New HPF Oil Catch Can 1k miles
HPF DRY CF 4'' Intake 1k miles
HPF DRY CF ENGINE COVER 1k miles
HPF Carbon Fiber Intake Air Ducts 1k miles
Okada Projects Plasma Direct Ignition Coils 1k miles
BMW Motorsport Shortshifter
UUC Double Shear Selector Rod
Gruppe M Titanium exhaust with a 2.5'' QTP cutout switch/ I purchased the this exhaust from a friend of mine and it has aprox. 15k miles on it.
Altogether, this car is basically in 100% mechanical shape. It has been maintained only by HPF and It needs nothing. Matter fact, I was just at HPF and had them go all over it and had them put it on dyno to check on everything. I am a motivated seller and If you serious we can make a deal. I have two set of wheels, a set of CCW's and set of 19'' SSR. I still have the stock Trunk, rear diffuser, engine cover, stage 2.5 regular intake, Oem Intake Air Ducts, and a spare charge pipe which I will include in the sale.
After looking at other HPF cars which have listed, I would say 40k is a fair asking price considering all the extra Modds, such as the CCW's ( Cost me 4.5k a month ago), CF R|M Motorwerkz diffuser, Exhaust, Okada coils.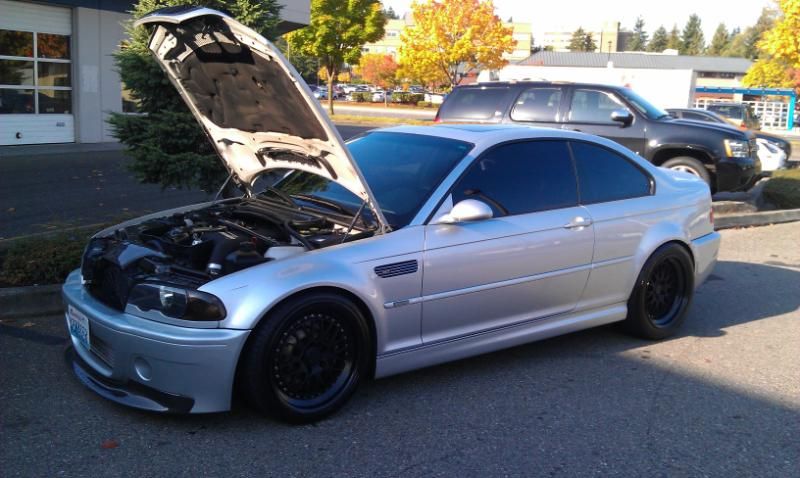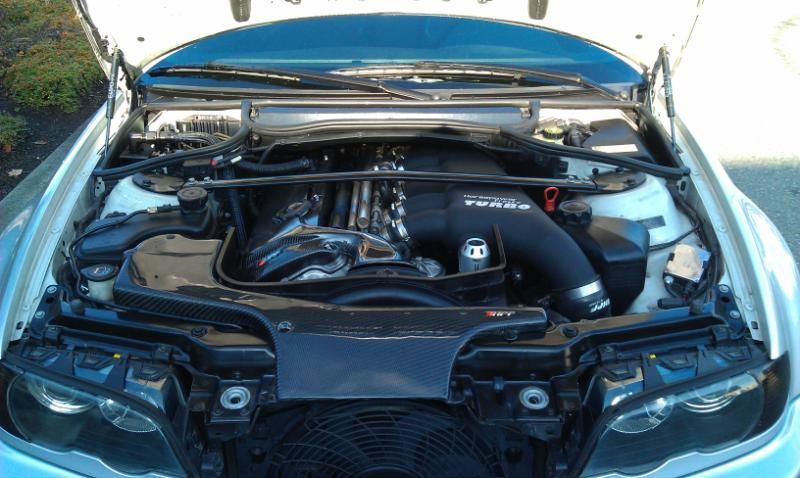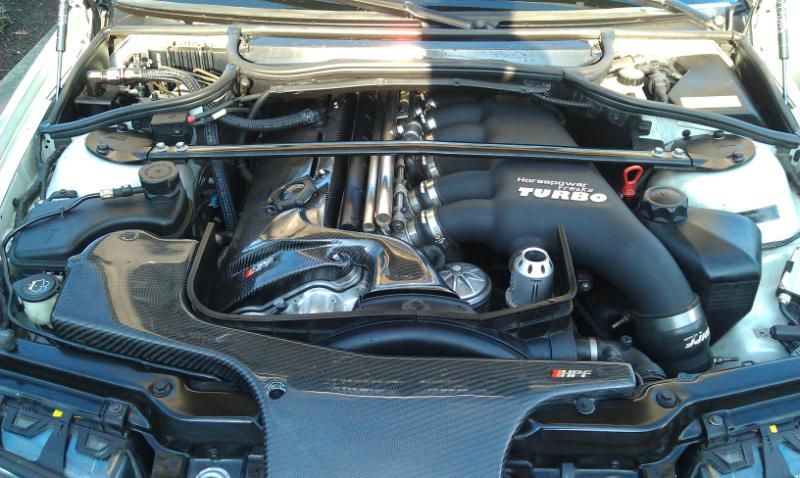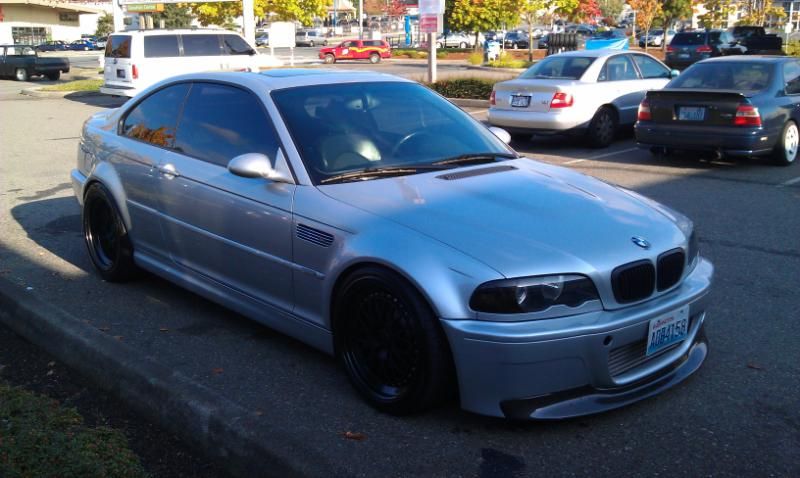 Here is Video of the car on a Dyno:
http://youtu.be/urPI23OU-OY
A full buyers inspection can be arranged at HPF for serious parties with available funds.
Serious inquiries only. No trades, no payment plans, etc. Cash, wire transfer, or certified bank/C.U. cashiers check ONLY! Title in hand, NO LIENS.
Will ship at Buyer's expense.
I will post more pics in the next couple of days.
Please PM me If you have any further questions, thanks for looking.