PRICE DROP!!!!!!!!!!PRICE DROP!!!!!!!!PRICE DROP!!!!!!!!!!!
Great rims for your BMW! Had these on my 2007 335i coupe lowered on H&R sport springs with no rubbing at all. Great shape, couple small knicks in 1 or 2 of them but nothing major. Gotta be pretty close to see them. All rims spin true with no wobbles, cracks, welds, bends, leaking air, warped, etc. . . u are getting a LEGIT set of wheels! All 4 have OEM BMW TPMS sensors in them so your good to go on the newer BMW's. tires have TONS of tread left on them, lots of life left! Its too cold to wash & clean the insides of them, but the insides are OEM painted black, I ran low dust brake pads so rest assured, there is not 10yrs of caked in brake dust and grime! Have a set of OEM blue & white roundels for the wheels as well, part of the deal. So I think I'm in these wheels $1650.00'ish, yours for $1100.00
Linea Corse 19" Lemans 1-PIECE wheels in silver & black painted insides:
FRONT: 19X8.5 ET 35 5x120 lug pattern
REAR: 19X9.5 ET33 5x120 lug pattern
TPMS sensors
BFG G-Force all season tires:
FRONT: 235/35/19
REAR: 265/30/19
all 4 in great shape with Discount tire FREE replacement warranty on 2 REARS. Front tires purchased new on 5/4/12. Rear tires purchased new on 9/2/11 with the lifetime tire replacement warranty. You will get the receipts with the purchase of the rims.
Mark Wu Wu! Wraps
TWO ZERO SIX 707 6491
wuwraps AT gmail DOT com
Southseattle Skyway Renton
(close to lakeridge elementary school, roman casino)
PICS ON THE CAR (WHEELS ARE OFF AND READY TO GO NOW):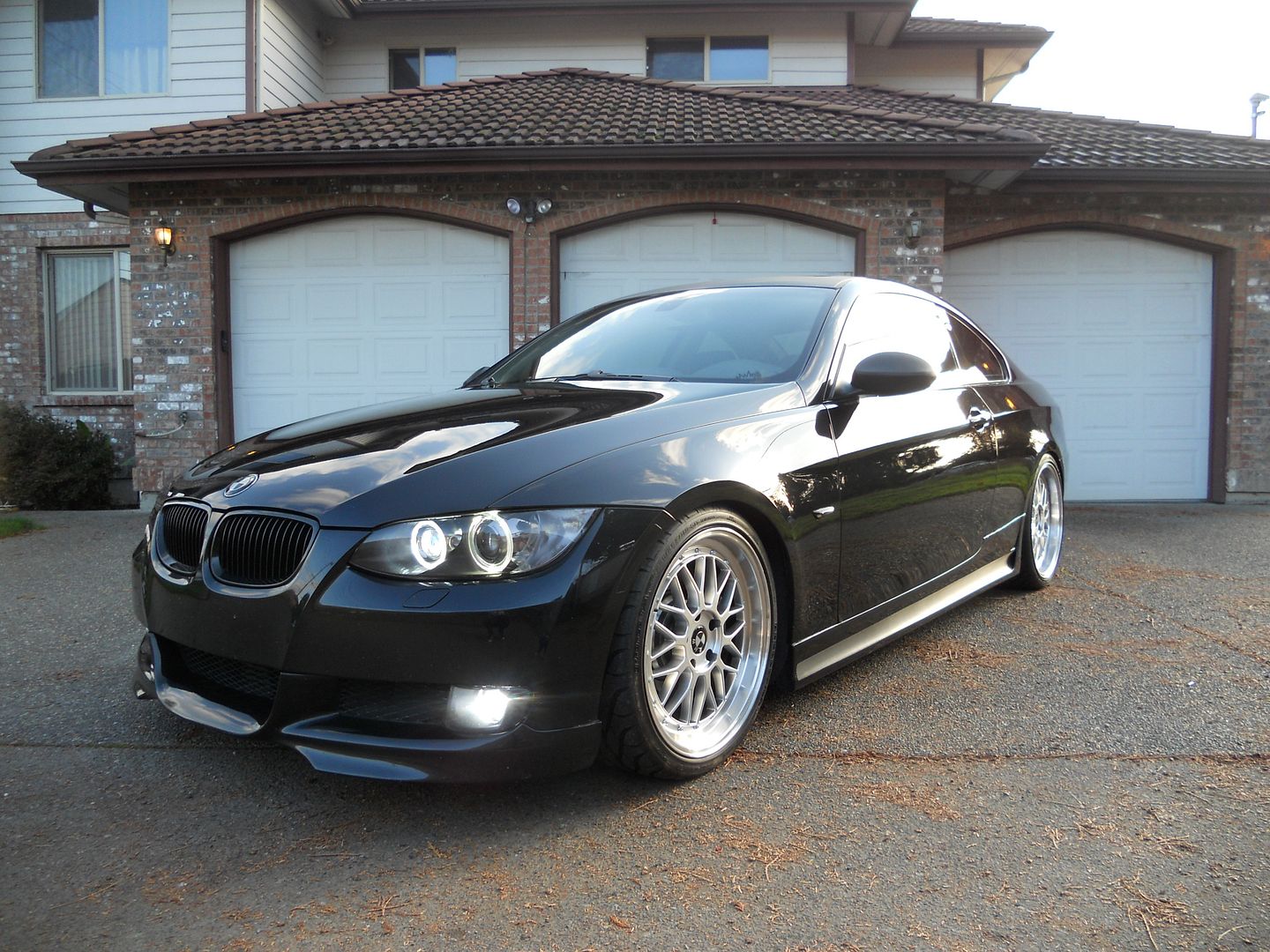 OFF CAR READY TO SELL:
EXTRA SET OF BMW OEM CENTER CAPS & TIRE PAPERWORK: