E46 M3 A, B, C Pillars and Rear Parcel Speaker Deck
---
I have for sale some parts off my e46 m3. I had the a,b,c pillars and the rear speaker deck reupholstered to what i believe was going to be oem cloth but it ended up being some foam backed cloth that wasnt to my liking and done very poorly. There are marks and not in the greatest shape. These are perfect for anyone that would like to rewrap them.

2-a pillars
1-b pillar. If i find the second one ill throw it in there.
2-c pillars
1 rear parcel speaker deck

$50 bucks local only. Los angeles. Not shipping.

phoenx_10@yahoo.com for any questions.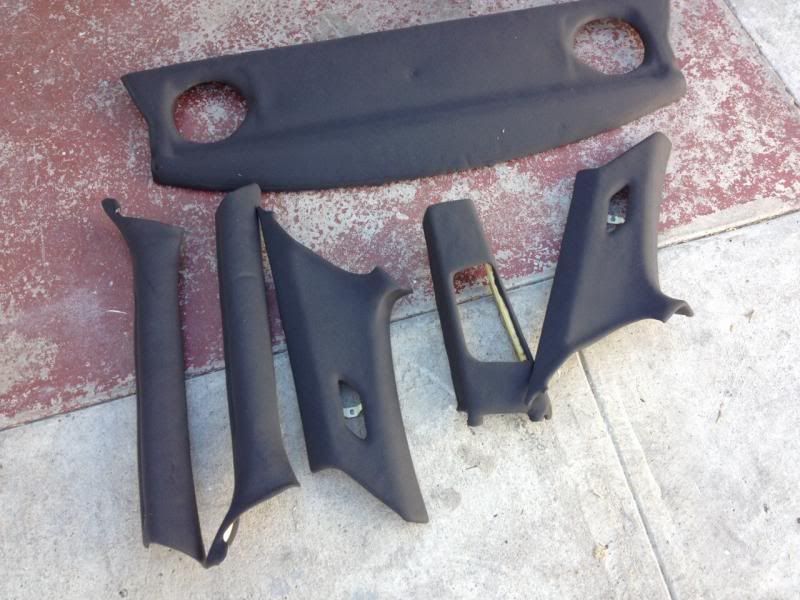 __________________