Installing an original BMW E46 M3 Supersprint exhaust and M-Tech rear bumper on a BMW E46 323CI.
We've just had a BMW E46 323CI in our workshop for an exhaust installation and fitment of a new bumper.
If you're impatient, you can skip right ahead to the final result and watch this video:
But if you're in for the whole story, here goes:
First off, we installed the Schmiedmann header and middle silencer replacement:
Then, the M-Tech rear bumper was installed:
Then the rear bumper insert was fitted:
In order to make space for the new, original BMW E46 M3 Supersprint exhaust, it was necessary to remove half of the spare wheel well, and weld a modification plate in to seal the well:
Now, Daniel can install the new Supersprint M3 exhaust:
[IMG]blob:http://imgur.com/08febff8-e70d-46ce-98fd-07048676cc53[/IMG]
Daniel goes through the E46 meticulously, ensuring that everything is as it should be, and tightens the various screws and bolts:
Here you see the final result:
Make sure to hear the car in action in the video in the top of the post.
Interested in installing one or more of these parts on your own BMW E46? Then here are the parts:
Parts installed on the BMW 323CI E46:
Schmiedmann high flow sport manifold:
Schmiedmann rear middle-silencer replacement / x pipe in stainless steel: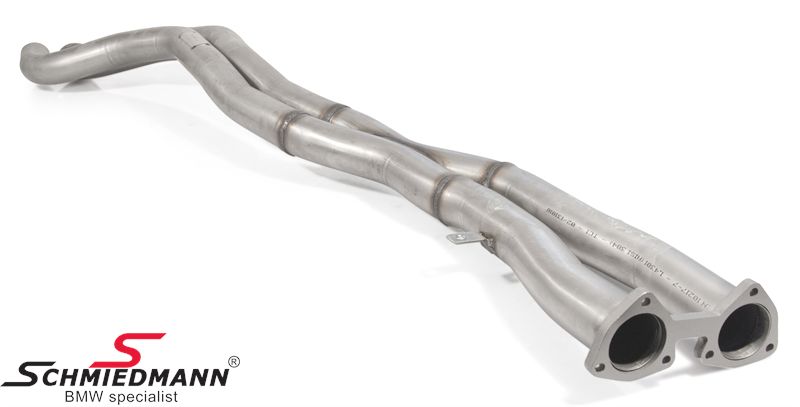 Supersprint original E46 M3 lightweight racing exhaust:

Spare wheel box modification plate for original M3 exhaust: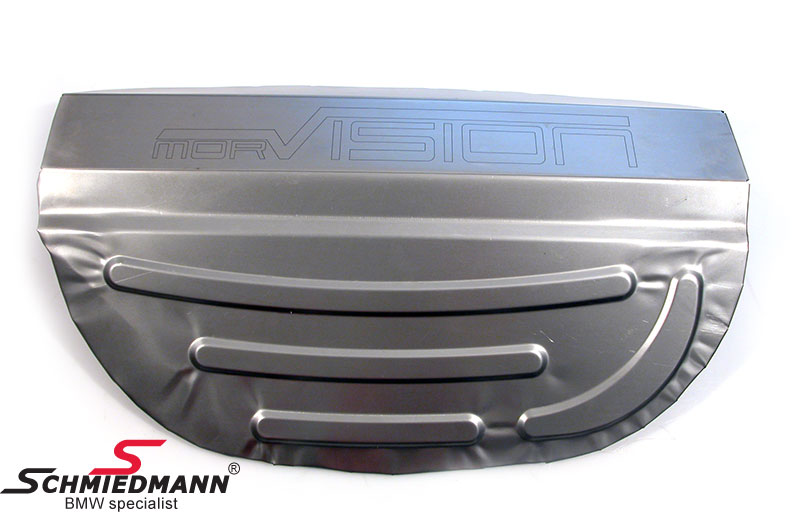 Used M-Tech rear bumper bought through Schmiedmann Nordborg, Europe's biggest supplier of used BMW parts