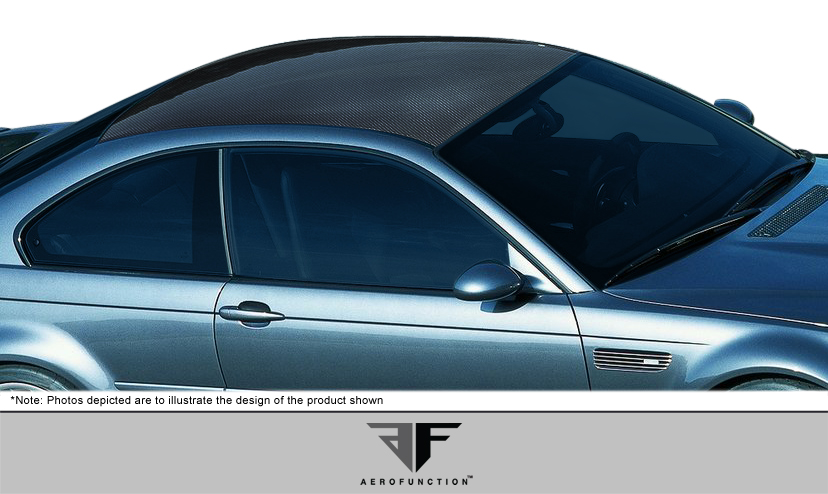 For an amazing deal on a carbon fiber roof skin, reach out to me and be sure to remind me where you're from & your username on the forum.
2001-2006 BMW 3 Series M3 E46 2DR Carbon AF-1 Hard Top Roof ( CFP ) - 1 Piece
Fits the following models: Fits All Coupe Models, 320ci, 323ci, 325ci, 328ci, 330ci, M3
A very strong and lightweight fibre-reinforced polymer which contains woven strands of carbon fibre. Our special chemical polymer is made to ensure the optimal combination of flexibility, durability and weight savings. All Aero Function Carbon Fibre Plastic parts come standard with seven layers of UV-inhibiting automotive and marine grade clear coat to ensure the beauty of our parts lasting many years.
Five-Stage Aero Function Quality Control Assurance Manufacturing System
Honeycomb Black Mesh Grille (where applicable)
3-Year Limited Aero Function Manufacturer's Warranty
Extensive Aero Function Ship-Safe Packaging And Protection System For Reduced Freight Damage
Complimentary Aero Function Brand Identity Package (Aero Function Foil Sticker And Lanyard)
Aero Function Exclusive Limited Production Availability
Industry Leading UV Protected Carbon Fibre Plastics