Downtown Charlotte BMW/Euro Meet! (Updated W/ Pics)
---
!!!!!!!!Saturday September 21st @ 7PM!!!!!!!!!

521 E. Morehead Street
Charlotte, NC 28202

[/B]

It is a business parking deck but at that time is should be dead and the deck is away from the main road wont attract cops as long as we behave of course. Ive done photoshoots here so i know its a cool place.

Heres the Layout: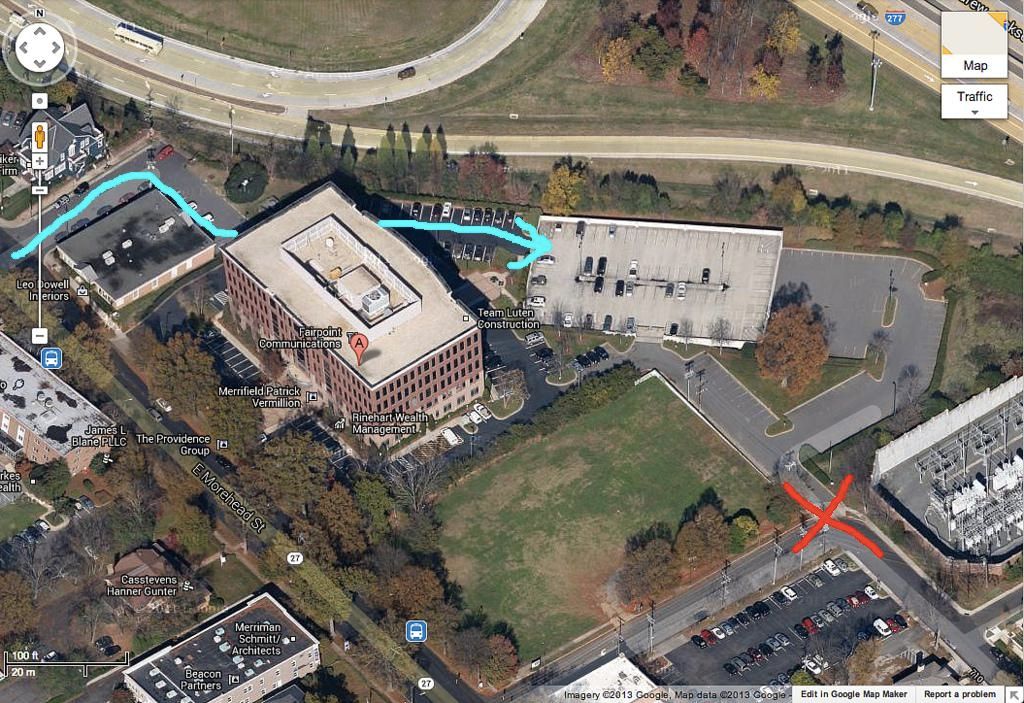 The red X entrance is not low car friendly but if you follow the teal, its flat all the way in!!

If you have any questions, just ask away!!

Confirm as well to see if this is going so we know who to expect!

https://www.facebook.com/events/320357711434085/
__________________
Current
2007 E90 335i | JB4 G5| BMS DCI | V710 19x8.5, 19x9.5
Sold
2001 330i M Sport|MTech 2|35% Tint|Orion V2|EE LED Tails|6K Fogs|aFe Stage 2 CAI|Tri-Stiched M3 Steering wheel|Koni Yellow w/ Tein Springs|BimmerBrakes SS Headers[/COLOR]
---
Last edited by SilverBullet330i; 09-23-2013 at

11:40 AM

.