Our premium promotion is back this weekend!

All UUC products for BMW, get 10% off* PLUS FREE SHIPPING **
*UUC-branded items only. Brake rotors covered by separate promotion below.
FREE SHIPPING by UPS Ground or USPS only within USA and does not apply to brake rotors, exhaust systems, swaybars, or non-UUC items.

Discounts applied automatically at checkout.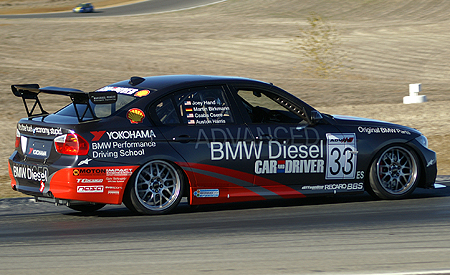 BMW 335d racecar equipped with UUC swaybars and stainless steel brake lines.

[ CLICK HERE ]
for our complete website catalog
But wait, there's more!
SPECIAL DEAL ON BRAKE PACKAGES!
DUAL TECHNOLOGY CERAMIC BRAKE PADS FOR FREE?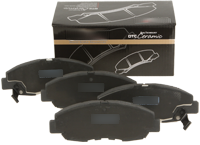 WITH THE PURCHASE OF ANY SET OF UUC OE-REPLACEMENT ROTORS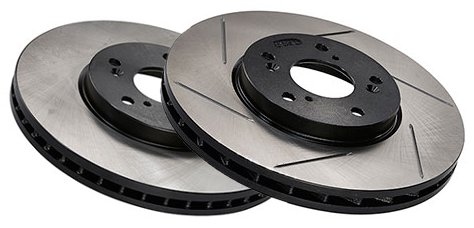 offer expires after 4/14/2014
Working directly with the supplier, we are able to offer the premium-quality Dual Technology Ceramic brake pads for only
FREE
with your order of qualifying UUC 1-piece brake rotors
for your BMW.
We can't publish the brand name of these pads without running into "minimum advertised price" issues... but you won't be disappointed! UUC has been testing and using these pads on our own in-house cars and customer cars for the past three years with excellent results.
Brake pads will be automatically added to your qualifying order.
Please
[ CLICK HERE ]
for our OE-replacement rotor catalog.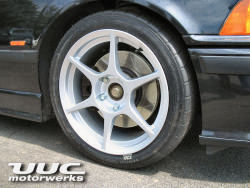 OE-style replacement rotors - plated against corrosion
1-piece OE-style
replacements are fabricated to UUC's specifications and meet or exceed OE standards. Our rotors are plated black in the areas that are not contacted by the pads to eliminate that unsightly rust ring, and are available in either a slotted or plain face configuration. See link above for more information.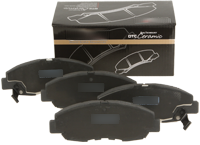 Dual Technology Ceramic (DTC) - Low Noise - Low Dust
Famous-maker ceramic brake pads are specially formulated for driving conditions that require superior friction effectiveness without compromising low noise or low dust characteristics.
The advanced ceramic formulation mitigates wheel dust, brake fade, low speed and high heat squeal, at the same time providing positive pedal feel and long-life.
Every ceramic brake pad set comes with a platform specific shim and has a burnished contact surface (scorched) to ensure easy brake-in and proper long-term functionality.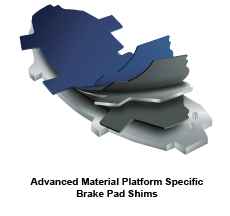 DTC - Dual Technology Ceramic Brake Pads
Superior Stopping Power for High Heat Applications
Solid Pedal Feel With Smooth Braking Performance
Ultra-Quiet Ceramic Formulation
Low Dust - Long Life
Advanced Material Platform Specific Shims
Scorched for Easy Break In
Positive Mold Construction
All pads are 100% shimmed

Advanced Material Platform Specific Brake Pad Shims:
To effectively combat brake squeal, advanced materials are utilized in the shim construction, as well as fastening the shim to the pad with both mechanical tabs and silicone adhesives. This platform specific advanced material shim design is included with every brake pad.
Warranty Information:
manufacturer provides a 12 month - 12,000 mile limited warranty against defects in material and workmanship.
Discounts applied automatically at checkout.

*
Does not apply to Corsa, H&R, Schroth, SPA, software, aFe, or any other non-UUC branded items. 10% off does not apply to OE-replacement brake rotors. DOES APPLY to UUC/Wilwood brake kits. Promotion valid only through UUC directly, not independent UUC dealers. FREE SHIPPING by UPS Ground or USPS within USA only and does not apply to brake rotors, exhaust systems, swaybars, or non-UUC brand items. Good through 5/12/2014. Not to be combined with any other discounts or promotions.