Z4M rack swap / rebuild: Possible to remove Torsion Bar?
---
Does anyone know if when rebuilding a rack it is possible to separate the Torsion Bar from the pinion gear? The photo below is all I can find but it shows the bar as part of the pinion gear.



I'm performing a Z4M rack swap in a RHD car: Z4M (left), E46 (right)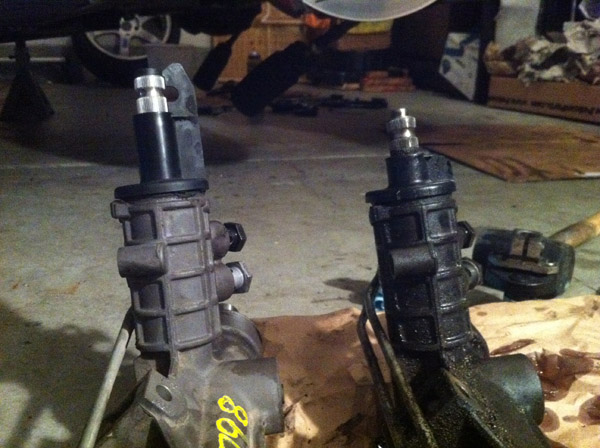 due to the type of headers I need to retain the shorter pinion shaft from the E46 and I'd like to rebuild the Z4m rack with the shorter E46 pinion. Obviously I can only do this if I can seperate the shorter E46 Torsion Bar from the E46 pinion gear, and swap it with the Z4 parts.

Thanks.
__________________
/// Titainium Silver/Black E46 M3
19's - Auto Lights & Wipers - Electric rear blind - Grad tint screen - Harmon Kardon - Heated seats - LED's
Nav Professional - Phone - SMG - Sunroof - TV - Tyre pressure monitoring system - Voice input system