BMW E90/E92 Sedan and Coupe Base Audio Stage 1 Available - Sale Pricing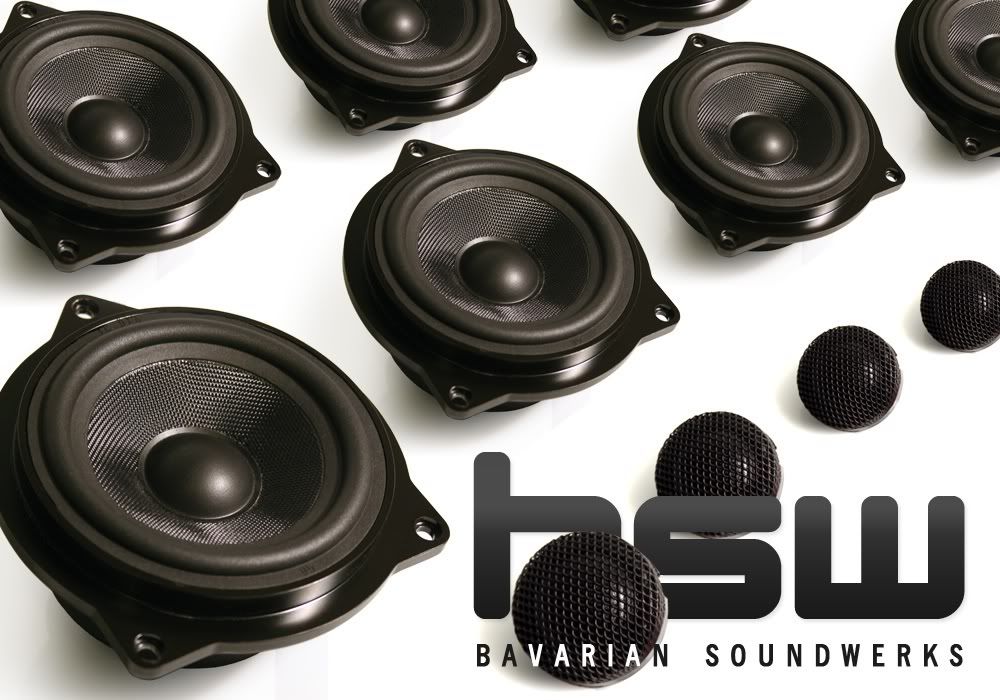 BSW is proud to announce our newest addition to the Stage 1 Speaker upgrade family. Starting in model year 2010 BMW decided to sneak in a true "Standard Audio" system in the US Market. Something we have not seen in a 3 Series since the BMW E30. A simple system, labeled as "Base Audio", comprised of only 4 midrange drivers and underseat subwoofers. Needless to say the resulting sound is not stellar. Most salesmen did not know this was happening so many BMW 3 Series owners are left wondering what they can do to enjoy the audio in their BMW. What can you do with no tweeters?


BSW Can help! What we have done with our BSW Stage 1 for Base Audio 3 Series is offer the full package including tweeters, mounts and wiring. This will bring the system up to a more complete system with four midranges and four tweeters. BSW has removed the guess work with our matched drivers while including all the necessary parts to create an OEM quality install while also including an upgrade in sound quality. This package will include our latest and greatest BSW designed and built drivers which are backed by not only our 30 Day Satisfaction Guarantee but an industry leading 4 year warranty!


Pricing is set at 589.99 for Base and HiFi Audio. With that said all packages are currently 70 dollars off with free shipping. No codes. No special deals. No combo packages. No red tape. 70 dollars off right now on the website(links below).


Plug n' Play!
Features plug and play connectors on each speaker, so all you have to do is remove your original speakers then mount and plug the new ones in.
Engineered for your BMW
It's direct fit speaker replacement -- and each speaker's efficiency and impedance are tuned for perfect harmony with the factory amplifier and head unit.
Reasonable cost, incredible results
Truly enjoy your BMW's stereo without breaking the bank. Even though it's affordable, the Stage one provides real, significant improvements in sound quality.
Do-It-Yourself Installation

Includes step-by-step instructions with photos. An afternoon with your BMW and basic tools is all you'll need.
Questions? Comments? Feel free to post, Private Message or E-Mail! Or call of course!
http://www.bavariansoundwerks.com/pr...Series-M3-E90/