thanks Rob,
yep I've seen and used the UUC and Hotchkis types. I had the total spherical bearing end links before too, didn't like them for street. They click/clack too much.
never seen the VAC ones, those look well engineered, but again partial spherical bearing design.

I was looking for something more factory for noise-free operation, but still the ballpoint to twist with the changing geometry of the rear.
__________________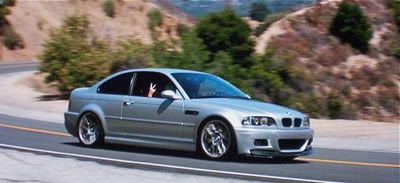 OE CSL WHEELS - OE CSL BRAKES - OE AUTOFLD MIRRORS - CSL TRUNK - CSL DIFFUSER - AA TUNE - AA PULLEYS - AS 40% SSK - BILSTEIN PSS9s
CF CSL LIP - NAVI - BMWPERF CF STRUT BAR - BMW GROUP N MNTS - GRUPPE M CF INTAKE - SUPERSPRINT - UUC BRKLINES, TRANS, RTABs - H&R SWAYS - 4.10 M-SPORT DIFF