well here's what i recall on it. there's a few threads on it if you Search
speculation is those replacement bolts are supposedly "Inconel" material. which keeps them from corroding and snapping from heat and elements. the originals for that area are studs and often break off. so these replacements are the more expensive ones since bmw wants them to last (and used as replacement in other bmws aswell). but if you want to buy some higher grade steel bolts and then just replace everytime (some say that's what they do) that's another option. but they will corrode and possible snap prematurely.

another option may be to use the less expensive torx bolts that the M3 uses for the lower exhaust.

in either case you will want to buy the copper nuts bmw uses on the exhaust.
__________________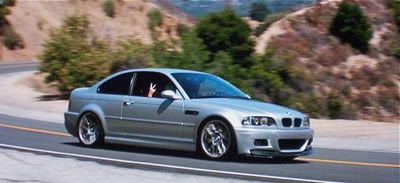 OE CSL WHEELS - OE CSL BRAKES - OE AUTOFLD MIRRORS - CSL RACK - CSL TRUNK - CSL DIFFUSER - AA TUNE - AA PULLEYS - AS 40% SSK - BILSTEIN PSS9s
CF CSL LIP - NAV- BMWP CF STRUT BAR - BMW GROUP N MNTS - GRUPPE M CF INTAKE - SUPERSPRINT - UUC S/S LINES, RTABs - H&R SWAYS - 4.10 M-SPORT DIFF