It all depends on what they get if they pass a bill. They are obviously throwing as much shit against the wall as they can and seeing what will stick. Ideally, they'd make everything illegal.
The original AWB in 1994 grandfathered in everything manufactured before the bill took effect. Not sold, but manufactured. You could buy and sell freely anything, so long as all "high capacity" mags were pre-ban. OR, all "high capacity" mags were purchased or obtained legally by LE, GOV or MIL personnel. However, it was technically against the rules for people to be using their status to buy high capacity mags for the purpose of selling them. I got my Glock 20C back during the AWB and my dad bought it for me (he was still a cop back then). I remember the mags costing ~$17 from the LE retailer, and I remember seeing them for sale at a gun show for over $100 a pop.

Now, what I understand is that one proposal is to ban all mags over 10rds, make no exemption for pre-ban mags OR prohibit the sale of pre-ban mags privately or commercially, and make it illegal for LE/GOV/MIL personnel to sell high capacity magazines privately or back to a retailer (during trade-in, as an example. Which is also fucktard stupid).
I highly doubt there'd be a turn-in mandate, as there is no registration of magazines. It would be impossible to know who possesses the magazines, and how many, and finding out would cause significant 4th Amendment infringements (though it's not like they care at this point). It'll be like California where you just don't want to get caught with an assembled magazine.


Here's my theory- SOMETHING is going to get passed. What it is, I don't know. I would like to see nothing, but the libs are not going to let a trajedy/crisis go to waste for their own political gain. It's just a matter of what. We have enough stupid people in this country to allow it to happen, and that was evidenced by Obama winning the election. They're not going to vote out Santa Claus from office who gives them free stuff. Many voters are poorly educated in politics, so they will believe whatever they're told and never bother to dispute it if their messiah, Barack Hussein Obama, says it's true.
I mean, let's face it- most people are pretty stupid. If the general public were smarter, I probably wouldn't have a job. But no- lots of people are just really stupid.
Gun owners have our own village idiots too, but those of us that are active in "the cause" tend to be more politically savvy and intelligent than the average bear. This is why media people generally want to go interview Billy-Bob the inbred redneck with a 5th grade edumacation about guns as opposed to someone like Dr. John Lott or Tom Selleck.
__________________
DINAN3 F30 328i M Sport
DinanTronics Stage 1
Dinan Free Flow Black Tip Stainless Exhaust
Dinan Lowering Springs and Bumpstops
Dinan 20" Black Performance Wheels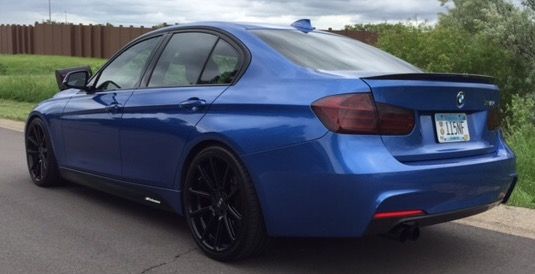 Gunfighter Training Development and Evaluation
AR15/AR10 Armorer/Advanced Armorer
Glock Armorer
Gunfighter Training YouTube Channel
---
Last edited by Reedo302; 01-07-2013 at

02:10 AM

.